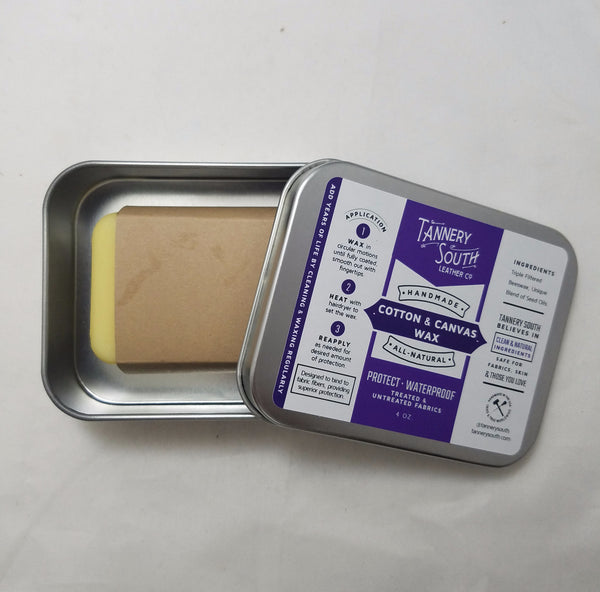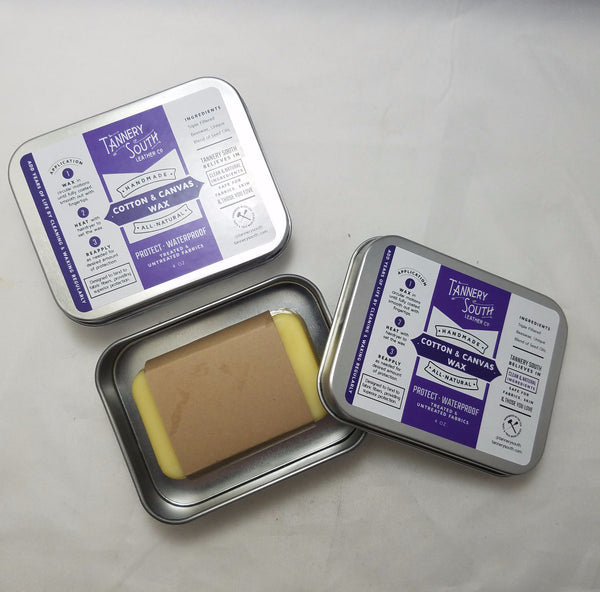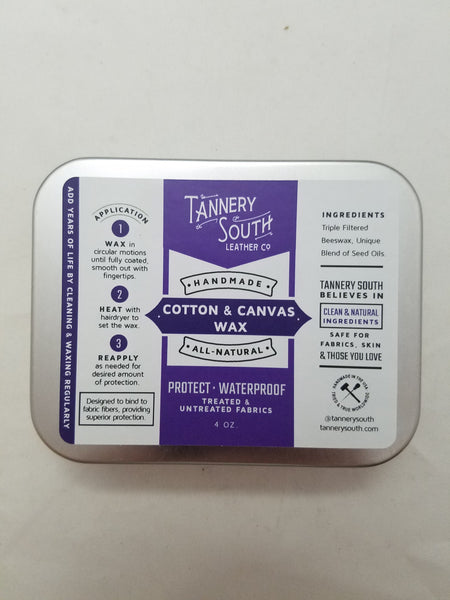 Cotton & Canvas Wax
Our brand new Cotton & Canvas Wax is an all natural fabric and canvas wax designed for all types of treated and untreated materials.  This generous 4 oz. rod can be used on canvas and cotton jackets and clothing, tents, bags, packs, shoes and more.  Also works great on other materials such as poly/cotton blends.
The combination of natural waxes and oils found in our Cotton & Canvas Wax works to expertly keep wind and water out, while naturally prolonging the life of any fabric. Simply rub the wax on fabric to soften, like a crayon, saturating entire surface to be waxed. Then use a hairdryer on the waxed fabric to melt and set the wax in.  Reapply as needed for desired amount of protection.
Superior waterproofing
Long-lasting protection
Easy to apply
All natural ingredients 
Handmade in the USA
INGREDIENTS:
• Tripple Filltered Beeswax - Protects and waterproofs fabrics, creating a barrier from environmental influences.
• Unique blend of seed oils, which aid in preservation and conditioning. 

INCLUDES:
• One 4oz tube of Cotton & Canvas Wax
DIRECTIONS:
•
Wax fabric in circular motions until fully coated, smooth out with fingertips.  Heat with a hairdryer to set the wax.  Reapply as needed for desired amount of protection.  Easy as that.  
______________________

INGREDIENTS:  The ingredients and suppliers used have been specifically chosen on their responsibility, sustainability, and natural content. No Petroleum - No Chemicals - No Paraffin - All-Natural - Time-Tested Ingredients - Handmade in the USA